We've Moved!
Our new address is 1881 Medical Parkway, San Marcos, TX 78666
YOU ARE NOT ALONE.

We are here to help.
TruChoice Pregnancy Resource Center, educates, supports and empowers women & men facing pregnancy decisions. We offer an abortion clinic alternative in San Marcos, Texas.  If you think you may be pregnant or you are considering abortion, please know we are here to help!
Free & Confidential Services

Genuine Care. True Help. Real Hope.
"TruChoice has wonderful women who are very supportive. They are there to help, offer advice and guidance regardless of your decision."
"Judgment free, felt very comfortable talking about myself. Everyone is extremely nice and helpful. I felt accepted as soon as I walked into the center."
"My counselor was highly understanding of individual and personal situations. I am confident of the services this facility and its team of volunteers provide."
"You. As a man, never like to receive a handout. It's tough, you feel like you've failed on one level or another. However, here it feels different. It feels like you're just talking to family. You're just hanging out and getting loved on. It's reassuring, it's comforting, it's family."
1881 Medical Parkway
San Marcos, TX 78666
HOURS
Mon. – Wed. – 9 a.m. – 4 p.m.
Thurs. – 9 a.m. – 5 p.m.
Fri. – 10 a.m. – 3 p.m.
CALL 512-396-3020
Hablamos Español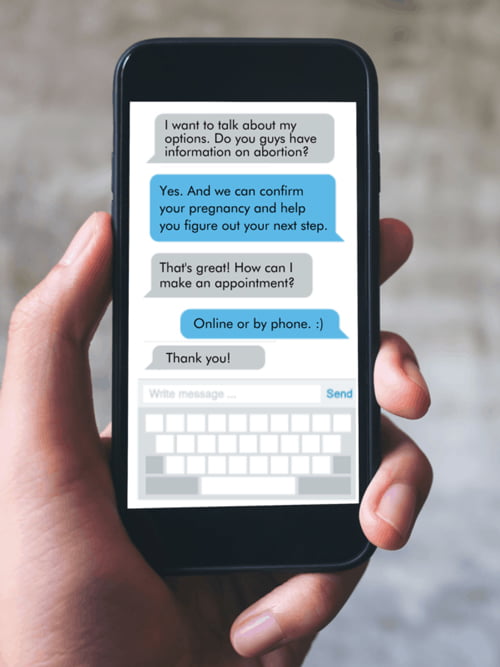 TruChoice PRC
[/db_pb_map_pin]
No matter your situation, our caring team is here to help you! We invite you to contact us to discuss your situation, ask questions, or to schedule an appointment.
Our abortion clinic alternative offers same-day appointments and accept walk-ins whenever available.